European Process Plant Ltd (EPP) has installed a VMI SPI-LAB mixer at the ZERO2FIVE Food Industry Centre to enable bakery businesses and students to optimise their baking.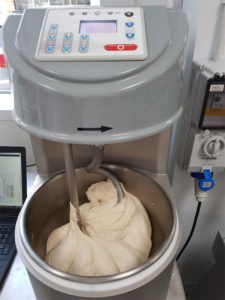 The VMI SPI-Lab Mixer allows various parameters of kneading – time, rotation speed, energy, temperature can be tracked in real time. Temperature and speed can be changed during testing for optimum mixing. All the tests are automatically stored in an open standard database, enabling comparisons to be made for ongoing fine-tuning of methods.
The mixer will be used in conjunction with a host of other culinary technology at the ZERO2FIVE, Food Industry Centre –part of Food Innovation Wales, based at Cardiff Metropolitan University – which provides food and drink businesses with technical, operational and commercial support for business development. The Centre originally sought a tabletop spiral mixer but decided to invest in the SPI-LAB model, which can gather in-depth data to reveal exactly what is happening during the mixing process, delivering benefits to the businesses it serves.
"What's exciting for us is we can assess the use of different processes and benefits by testing all sorts of things – different flours, bread improvers, yeasts, salt levels and so on – for customers if they are having issues in production," says Lee Pugh, Head of Bakery at Cardiff ZERO2FIVE Food Industry Centre. "We can carry out trials on a small lab scale, and the connection with the computer software tells us about what's going on during the process, the development of gluten in the flour, what effect a bread improver is having on gluten structure, how long it should be mixed for to optimise gluten levels and so on. We're building more knowledge on that, and we're excited to see how much the mixer can do in terms of benefits it can bring, especially for our larger industry customers looking at optimising recipes, where small differences can make potentially huge savings in costs when baking at scale."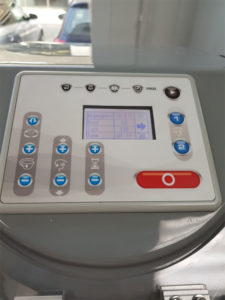 The centre, has recently invested more than £100,000 in bakery equipment. ZERO2FIVE deals with about 150 companies and stakeholders every year, with 50 staff working with industry partners including SMEs and startups, supporting them in a range of areas including attainment of accreditation standards such as BRCGS and SALSA  required to advance their business. Cardiff Metropolitan University students completing their Food Science degrees also have access to the VMI mixer.
"I'd certainly buy from EPP again – they worked very hard to get the mixer set up for us," adds Lee, who has 43 years of experience in the food industry. "I have seen a lot of change in the industry, and unfortunately we've lost a lot of knowledge with the reduction in bakers over the years and the staff shortages we now experience. It's especially important now that manufacturers come up with new ways of improving efficiencies and replacing skills lost in the industry with automation."