EPP, the Epsom-based company whose stated mission is to enable bakery innovation, has unveiled a new, advanced dual tool mixer specially designed to meet the needs of British and Irish plant and industrial bakers.
Manufactured by VMI, the world's leading manufacturer of mixers and automatic mixing systems, the new mixer called the Kneadster, is the result of a major research programme at the French company which is claimed to offer a "comprehensive kneading solution for high volume bakeries". It is said to guarantee the same results as VMI's highly acclaimed single fork mixer but in a much shorter time.
EPP managing director Steve Merritt described the new "smart", balanced mixer as being ideal for all types of dough including highly hydrated doughs. He said: "VMI team of design engineers concentrated on the design of the shape and design of the tools in order to ensure the dough is properly oxygenated without overheating. This helps to ensure the taste of the finished loaf is first rate."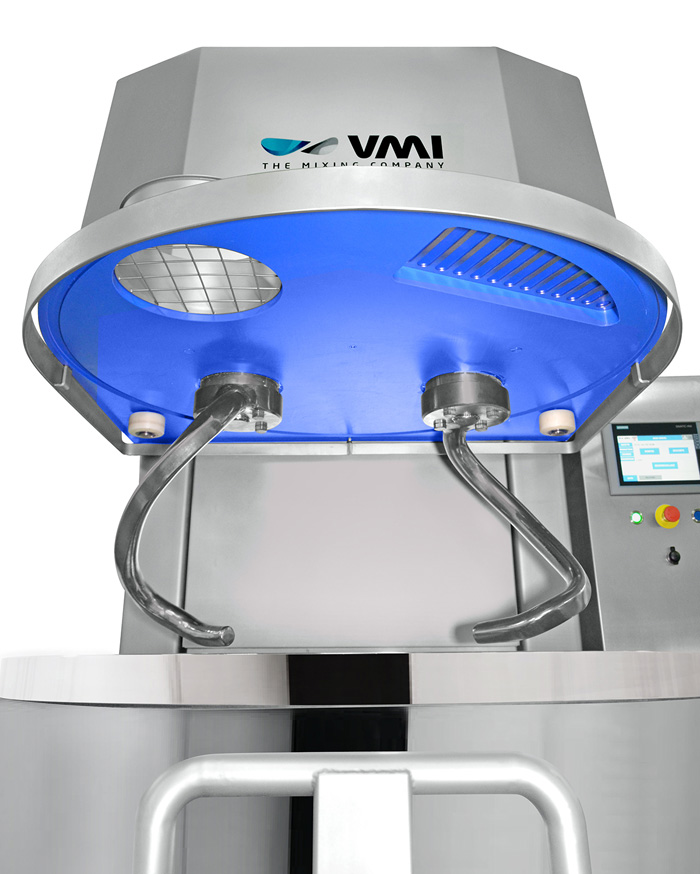 He pointed out that many blame highly intensified kneading for producing a poorer quality tasting product. "It is down to the shape, diameter and position of the tools n the bowl," he explained. "VMI has invested heavily in research to ensure that the dough does not become overheated and that the end result is a consistent homogenous mix.
The researchers spent a great deal of time studying the movement transferred by the tools to the dough in order to facilitate the creation of gas bubbles and therefore better aerate and degas the dough. The result of the project was an increase in the diameter of the tools which allows slower, gentler kneading. It is claimed the mixer  now lasts longer and is more reliable.
The energy to drive the bowl is recovered to rotate the tool with the differential rotation speeds allowing the "correct" amount of energy to be injected for each individual recipe. During kneading the peripheral speed of the bowl and tool are different which leads to the tool driving the bowl.  This has helped reduce energy consumption.
Mr Merritt added: "The Kneadster, which is available in two versions with dough capacities and 250kg and 450kg, is robust and also very easy to clean and maintain. It meets the requirements of the major dough families on all the five key elements of the kneading process needed to produce a high quality product. These are: extension; shearing; blowing compression and kneading intensity. It is therefore ideal for the kneading of doughs for a wide of range of breads, brioche and viennnoiserie pastry products to cookie doughs.
The Kneadster is being supplied and supported in the UK and Ireland by Surrey based EPP which has been supplying top quality mixers to craft and plant bakers for nearly 45 years and is the most successful company its kind.